Our latest Westchester retail real estate report, which focuses in on upscale Bronxville Village.

MARKET OVERVIEW  |  Walkable, Well-Heeled NYC Suburb
Located only 15 miles north of Manhattan, Bronxville Village is one of the wealthiest suburbs of New York, with an average household income of over $250,000.
The Village's schools consistently rank among the best in Westchester County, one of t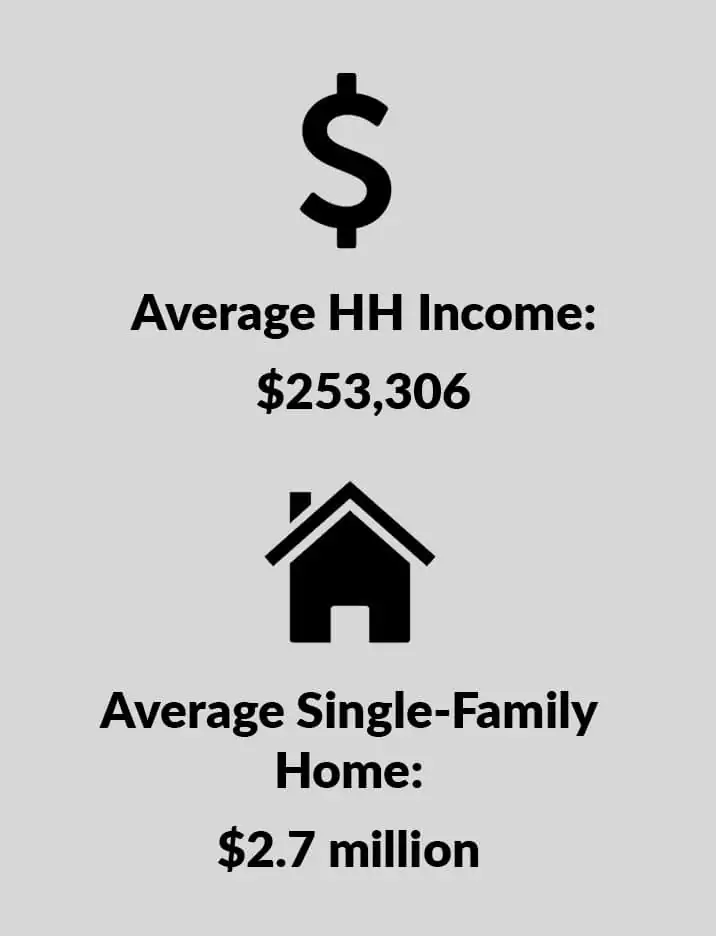 he reasons for its high home values and property taxes.  The average single family home price in Bronxville Village in 2016 was $2.7 million, although the Village and surrounding areas also have a significant stock of rental apartments, coops and condominiums.
Concentrated in one square mile, Bronxville is a uniquely walkable village.  Homes and apartments are within walking distance of town, where shoppers can walk between grocery store, movie-theater, restaurants, boutiques, banks, salons, fitness and dry cleaners all within a couple of blocks. This is a unique feature in the suburbs where most towns are designed for driving and not around pedestrians.
"Because of its density, we've seen more foot traffic in Bronxville
than we've seen in places like Greenwich Avenue."


.

-Ken Giddons, CEO, Rothman's (NYC, Scarsdale & Bronxville)
With its beautiful architecture, Bronxville offers an old world version of the in-town, 18-hour, transit-oriented living that continues to increase in popularity.
.
 
RETAIL DRAW  |  Central + Accessible
Bronxville is the primary local shopping area for Village residents, as well as for several adjacent neighborhoods in the Bronxville P.O.  It also serves as a secondary shopping area for nearby towns such as Scarsdale, Eastchester Yonkers and Fleetwood, and destination shopping for much of southern Westchester County, along with the Riverdale section of the Bronx.  Additionally, the downtown serves Bronxville's 6,000 employees and 2,800 college students.
.
Bronxville P.O.
Bronxville's 10708 zip code includes Bronxville Village proper, as well as surrounding areas referred to as Bronxville post office, or P.O. The primary difference between the Village and P.O. are its school districts.  For example, one might have a mailing address of Bronxville, NY but in fact be located within the town of Tuckahoe and therefore within the Tuckahoe public school district. Most areas of Bronxville P.O., such as Lawrence Park, Cedar Knolls and Chester Heights, have limited retail offerings and use downtown Bronxville as their primary local shopping area.
.
Nearby Towns
Bronxville is centrally located in southern Westchester, and local parkways are only a short distance from town center (Bronx River Parkway, Saw Mill River Parkway, Cross County Parkway, and Sprain Brook Parkway, with connections to Interstate 87).  Bronxville also has excellent access to public transit.  The Metro-North train station (30 minute trip to midtown Manhattan) and the Bee-Line bus stop are within one block from downtown.  This accessibility attracts visitors from neighboring towns and cities.
Bronxville is a 5 to 15 minute drive from Ardsley, Hartsdale, Scarsdale, Tuckahoe, Fleetwood, Yonkers, New Rochelle and White Plains. In addition to having an array of retail shops, Bronxville is also one of the few Westchester towns where one can go to dinner and the movies in a picturesque English-style village.
Faculty, Staff & Students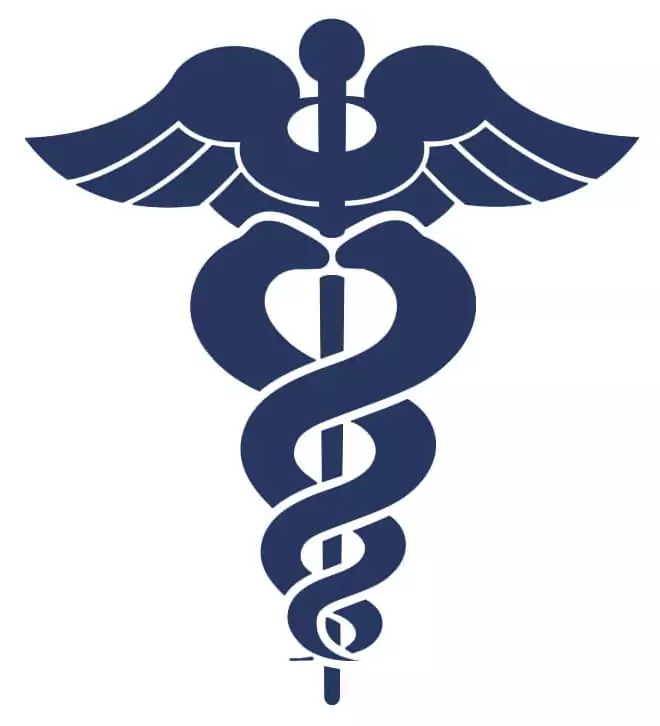 New York-Presbyterian/Lawrence Hospital.  Of the 6,000 employees working in Bronxville P.O., 1,100 work at the New York-Presbyterian Lawrence Hospital, The hospital provides emergency care to 35,000 people annually and recently opened a new $65 million cancer center.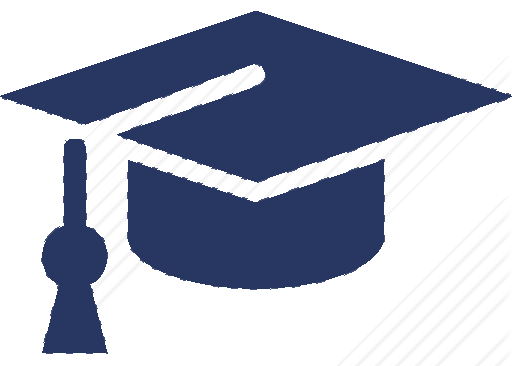 Sarah Lawrence and Concordia Colleges.  Concordia and Sarah Lawrence, the 4th most expensive colleges in the U.S., employ a total of about 670 teachers and faculty, supporting a combined student population of over 2,800.
RETAIL  |  Mix of Old + New

Because Bronxville's retail stores are concentrated along several streets, the Village is easily walkable and pedestrian friendly.  With approximately 250,000 square feet of retail, downtown Bronxville is small enough to be accessible, yet large enough to contain a vibrant mix of tenants.
"From the time we opened 3 years ago, our Bronxville studio has exceeded expectations.
This is one of our top performing locations in Westchester."
-Jeff Wong, Real Estate Development, SoulCycle
The largest of these is ACME supermarket on Cedar Street, Bowtie Cinemas on Kraft Avenue, and Value Drugs and CVS Pharmacy on Pondfield Road.  Other tenants, which range from about 500 to 5,000 square feet in size, include national brands like SoulCycle, PureBarre, Starbucks, J. McLaughlin, Papyrus and bluemercury.  Many visitors travel from a considerable distance to the Village for the local and regional retailers unique to Bronxville or to Westchester, such as Soccer & Ruby Imports, CandyRox, Bronxville Furrier, Haiku, Sammy's Downtown, Beer Noggin', Kraft Bistro, Silver Spoon and Toney Toni & the Gang.
.
RENTS & AVAILABILITY  |  Averages & Historic Trends
$48 PSF Average Asking Rent
For spaces currently on the market, average asking rents are around $48 PSF net.  CAM, tax and insurance costs add approximately $10-$15 PSF (subject to what's included in CAM, i.e. heat) to total occupancy costs.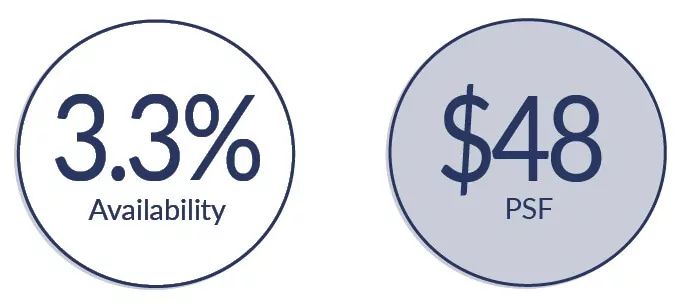 Bear in mind that average rental rates may range widely based on the location, size and allowed use for each space.  Smaller spaces typically command higher rents (circa $55-$90 PSF).  Also, since Bronxville currently has moratoriums on certain uses like food, banks, opticians, real estate firms and personal service uses such as salons and spas, spaces that allow those types of uses tend to command above average rents.
.
3.3% Availability
Vacancy in the Village has remained fairly stable for the past ten years.  According to historical data from CoStar Property Analytics, retail vacancy in the Village has fluctuated within a fairly narrow range between 2% and 7% since 2007.  By Admiral's estimates, current availability is about 8,218 square feet, or 3.3%, which includes both vacant and currently occupied but available spaces.
.


MULTIFAMILY DEVELOPMENTS  |  89+ New Units
New development is rare in Bronxville due to scarce land, zoning limitations, and historic preservation restrictions.  However, two new residential condominiums will be opening over the next year, adding 54 units in the Village and 35 units in Bronxville P.O.
Some units have already been pre-sold to existing resident baby boomers looking to downsize. No doubt these developments will also give another option to those seeking solace from Manhattan condo and co-op prices.  In any case, these developments will bring new residents willing to pay high prices to live in walking distance to a vibrant downtown.
VillaBxv contains 54 units, priced at $1.4 M – $3.8 M (sale prices are averaging over $1,000 PSF), located one block from downtown along the railroad on Kensington Road.  Move-ins begin summer 2017.  The project will have its own entrance to the Metro-North platform, as well as an on-site parking garage with 300 spaces, 200 of which are reserved for Bronxville commuters and shoppers.

.
.
Metropolitan Bronxville is a renovation of the former Metropolitan Life Insurance Company's Hall of Records building located at 759 Palmer Road in Yonkers, within the Bronxville P.O.  Located less than one mile from downtown Bronxville, the Metropolitan will contain 35 units with prices starting at $1.6 M.  Amenities include parking garage, pool, gym, screening room and rooftop common area.


.

100 Pondfield Road.  Although still in the early planning stage, an additional 11-unit condominium development in the center of downtown has received initial approval from the Village.
OUTLOOK  |  Parking + Evolving Retail
Bronxville, like most Westchester towns, struggles to improve parking and efficiency.  One upcoming mitigant will be the 200 spaces for commuters and shoppers housed in the new VillaBxv development, which will add over 15% to the existing 1,300 metered spaces available downtown.  Building multi-level parking on an existing municipal lot is also a possible future source of additional spaces.  Another option that has been discussed by the town is changing driving patterns by creating one-way traffic flow along Pondfield Road, Park Place and Kraft Avenue, similar to the road structure of Scarsdale village.
What benefits quaint, walkable downtowns like Bronxville is the continued evolution of retail as an experience.  Many of Bronxville's newer retailers fit into the categories experiencing growth nation-wide: food, services, entertainment and health and fitness.
However, successfully embracing less traditional uses requires openness and support from the municipality.  Understanding this, the Village has affirmed its motivation to adapt to a changing retail environment.
 

"We want to ensure that the Village has no barriers that serve as disincentives to opening a business in Bronxville when compared to neighboring communities."
-Mary Marvin, Mayor, Bronxville Village

For more information, please contact Jonathan Gordon, CEO/Corporate Broker or call 914.779.8200 x115.
—————————————————————

All rights reserved. No part of this publication may be reproduced, distributed, or transmitted in any form or by any means without the prior written permission of Admiral Real Estate Services Corp.
—————————————————————
Admiral Real Estate Services Corp. is a commercial real estate brokerage firm, offering agency leasing, investment sales and tenant representation services. Based in Westchester, the company currently lists and/or manages over 100 retail, office and development properties in the New York metropolitan area.
—————————————————————
Tags: westchester retail, westchester market report, bronxville commercial real estate, bronxville real estate, bronxville po, metropolitan bronxville, ny presbyterian lawrence hospital, concordia college, bronxville stores, bronxville map, stores for lease, villabxv
—————————————————————
The information contained within this report is from sources considered to be reliable, but may contain errors or omissions. No representations or warranties, express or implied, are made as to the accuracy thereof.