White Plains Retail | Raymond Opticians
WHITE PLAINS, NY – In May, Raymond Opticians opened the doors of its new White Plains retail location at 257 Mamaroneck Avenue.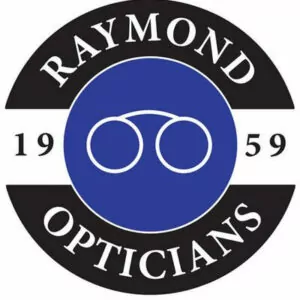 .
Raymond Opticians was founded in Mount Kisco, NY in 1959 by Raymond Kolkmann. In the ensuing sixty years, the company has since grown to 19 locations in Westchester, Dutchess, Putnam and Orange Counties.
Located along busy Mamaroneck Avenue, the optician's new location will benefit from the continued growth of White Plains' residential offerings. 1,800 new residential units are coming to White Plains soon, 600 of which are within 1 block of 257 Mamaroneck Avenue.
Joan Simon of Admiral Real Estate Services Corp. represented both the tenant and the landlord in this lease transaction.
.
White Plains NY Retail – A burgeoning 18-hour city with many restaurants and a vibrant nightlife scene, White Plains, NY is building on its foundation as an established business and shopping center to attract additional residents, shoppers and businesses. The city is experiencing a residential transformation. Thousands of multifamily units have been built in the CBD since 2000, including 300 Mamaroneck Avenue / Jefferson Place, City Center's Trump Tower condominiums & One City Place apartments, 15 Bank Apartments, Ritz-Carlton Residences and the Avalon White Plains. White Plains, NY is recasting itself as a city for 'urban living', which provides symbiotic benefits for residents, visitors and businesses. The CBD's established business and shopping districts, along with varied restaurant and entertainment options, are requisites for the urban lifestyle, which has in turn fostered the city's multifamily developments. This evolution would not be possible without the support of the City of White Plains, by working actively with developers and encouraging varied retail uses. Continuing to bring 18-hour activity to White Plains' downtown will attract more residents, businesses and visitors to shop in both street and mall retail in the CBD.
Other Commercial Spaces in White Plains
—————————————————————-
Admiral Real Estate Services Corp. is a commercial real estate brokerage firm offering agency leasing, site selection and investment sales services. Admiral currently lists and/or manages over 100 retail, office and development properties in the New York metropolitan area, specializing in Westchester County, NY, Fairfield County, CT and Bronx County, NY.