Downtown Chappaqua Retail |  Frannie's & Longford's
Downtown Chappaqua Retail: Sweets in Chappaqua!
Frannie's Goodie Shop and Longford's Ice Cream will soon be opening a combined location at 75 South Greeley in downtown Chappaqua, at the intersection of Greeley Avenue and Quaker Road / Route 120, just off of Saw Mill River Parkway.
The new Frannie's Goodie Shop/Longford's Ice Cream store will be adjacent to both street parking and a municipal parking lot and is only one block from the Chappaqua Metro-North train station.
.

The addition of this sweets shop brings a great new offering to the downtown area, which has benefited from a recent $11 million infrastructure and streetscape transformation.  In addition to infrastructure and lighting work, the transformation improved Chappaqua's walkability by widening sidewalks, adding pedestrian plazas, and installing bike racks and benches.  A great place to share a cone and some treats.
Joan Simon of Admiral Real Estate Services Corp. co-brokered this transaction with the building's landlord, Developers Consolidated Realty, LLC.
.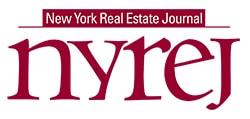 https://nyrej.com/simon-of-admiral-real-estate-completes-two-leases-in-chappaqua​
.
.
Chappaqua Commercial Real Estate | Within the Town of New Castle, Chappaqua is located in central Westchester County, approximately 30 miles north of Manhattan, and is considered one of Westchester County's elite suburbs. Centrally located within Westchester, the hamlet has bucolic vistas, easy commuting into Manhattan and one of the best school systems in the country. Horace Greeley, Chappaqua's high school, is ranked #24 out of 1,290 high schools in New York State. The Town of New Castle also contains maintains numerous parks and preserves, including Gedney Park, Whippoorwill Park and Burden Preserve. Although relatively small, the hamlet is nationally known as the home of Bill and Hillary Clinton. With a population of 11,772 within its 10514 zip code and a median household income exceeding $200,000, Chappaqua NY is among the highest income areas in the United States.
Other Commercial Spaces in Chappaqua
—————————————————————-
Admiral Real Estate Services Corp. is a commercial real estate brokerage firm offering agency leasing, site selection and investment sales services. Admiral currently lists and/or manages over 100 retail, office and development properties in the New York metropolitan area, specializing in Westchester County, NY, Fairfield County, CT and Bronx County, NY.