Post Road Retail | oHHo Botanicals
oHHo Botanicals, a cannabis and botanicals wellness company, is opening its doors in Bedford Hills, at 643 – 649 Old Post Road.
Centered in historic Bedford Village, oHHo Botanicals will be joining Bedford Playhouse, Bedford Village Flower Shop, Margaret Wilson Interior Design and Bedford 234 in the recently renovated Bedford Playhouse building.  Other neighboring spots are Village Green Deli, The Horse Connection, Land of Positive Thinking and Perennial Gardens, amongst others.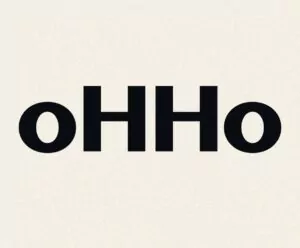 .
oHHo Botanicals offers tinctures, salves and sweets made with CBD and artisanally crafted to awaken to awaken the senses and heal the mind and body.  Working hand in hand with their network of American growers and team of world class biochemists, the goal at OHHO Botanicals is to provide its customers with the cleanest, sustainable, high potency CBD and botanicals products.
Joan Simon of Admiral Real Estate Services Corp. represented both the tenant and the landlord in this transaction.
.
.
Bedford Hills Commercial Real Estate | With its location situated in the center of northern Westchester County, Mt Kisco and Bedford Hills are often referred to as "the commercial hub" of northern Westchester. In addition to the many downtown Mt Kisco retail options, there is a plethora of big box stores and high-end automobile sales dealerships along the North Bedford Road/Rte 117 retail corridor, which lies across the popular Mt Kisco/Bedford Hills border. The entire retail strip spans a commercially dense (4) miles. This massive retail hub is only a half (0.5) mile from downtown Mount Kisco. Shoppers from near and far enjoy an array of retailers, restaurants and services such as Target, Stop & Shop, Kohl's, Staples, Sherwin Williams, FedEx, CVS, Five Guys Burgers & Fries, Lexus, Land Rover, and Tesla. This well-known thoroughfare also includes popular fitness and entertainment options for the entire family including the Saw MillRiver Club, New York Grand Prix Racing, Rockin'JumpTrampoline, Sparklicious, and Kidville.
Other Commercial Spaces in Bedford Hills
—————————————————————-
Admiral Real Estate Services Corp. is a commercial real estate brokerage firm, offering investment sales, agency leasing and tenant representation services. Based in Westchester, the company currently lists and/or manages over 100 retail, office, and development properties in the New York metropolitan area.