Chappaqua Restaurant Sale to Bobo's Cafe
In 2015, a farm-to-town eatery called Chappaqua Station opened at the Chappaqua Metro North train station building owned by the Town of New Castle.
Chappaqua Station's ownership recently made the difficult decision to sell their four-year-old business to a new restaurant operator in order to focus on new ventures.  Because the station building is owned by the town, any sale was subject to approval from the New Castle Town Board.  Fortunately, the Board approved last month the assignment of the lease to Bobo's Cafe, along with a further extension of term.
.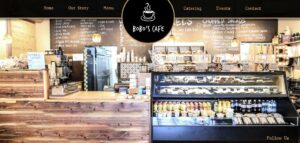 .
During the sales and approval process, the former owners, Bobo's Café and Admiral Real Estate worked diligently to create a smooth transition, resulting in closure of the restaurant for only one week in August.  Many of the personnel from Chappaqua Station will transition to stay at the site and work at Bobo's.
Bobo's Café has another location in Somers, New York.  Similar to their Somers store, Bobo's will serve breakfast and bakery items, sandwiches, salads, bowls, smoothies and other beverages.  They will also be open on Sundays after Labor Day.
Joan Simon of Admiral Real Estate Services Corp. brokered the sale of the business.    .
.
.For more information, please contact Jonathan Gordon, President/CEO or call (914) 779-8200 x115
.
Admiral Real Estate Services Corp. is a commercial real estate brokerage firm offering agency leasing, site selection and investment sales services. Admiral currently lists and/or manages over 100 retail, office and development properties in the New York metropolitan area, specializing in Westchester County, Fairfield County and Bronx County.