Booskerdoo | Ardsley Commercial Real Estate
.
Booskerdoo Coffee & Baking Co. will soon be opening a new location at 716 Saw Mill River Rd. in Ardsley, NY.
With additional locations in Bronxville and throughout New Jersey, Booskerdoo Coffee & Baking Co. offers a truly unique experience, roasting specialty grade beans from all over the world, crafting distinct blends and preparing celebrated single origins.
.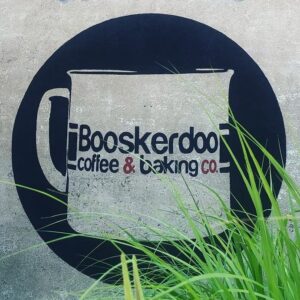 .
The coffee shop is located in the Village Green Center, at the intersection of Center Street & Saw Mill River Road.  Its is proximate to I-87, Saw Mill River Parkway and neighboring towns of Dobbs Ferry, Hastings, Irvington and Scarsdale.  The center currently features well-known service tenants such as Gigi's Playhouse, Ardsley Veterinary Associates, Umami Japanese Restaurant and Xing Long Spa.
Joan Simon of Admiral Real Estate Services Corp. represented the landlord and Laure Aubuchon of Saugatuck Commercial represented the tenant in this transaction.
.
ARDSLEY COMMERCIAL REAL ESTATE | Ardsley, NY is a small but vibrant suburb of New York City, located roughly 21 miles from Midtown Manhattan. Its excellent retail mix, which includes CVS, high-end grocer DeCicco's, upscale restaurant L'Inizio, and excellent Star Bagels, draws from numerous nearby towns. One of the things that makes Ardsley Village so accessible is its location just off Saw Mill River Parkway and I-87. The average household income within a 5-minute drive of Ardsley's downtown is well over $200,000, with a median income exceeding $150,000.
.
Other Commercial Spaces in Ardsley
—————————————————————-
Admiral Real Estate Services Corp. is a commercial real estate brokerage firm offering agency leasing, site selection and investment sales services. Admiral currently lists and/or manages over 100 retail, office and development properties in the New York metropolitan area, specializing in Westchester County, NY, Fairfield County, CT and Bronx County, NY.