CBD Wellness Store on Main
Admiral is pleased to announce that a CBD store will soon be opening at 222 East Main Street in Mount Kisco, next to Dynamic Cryo Spa.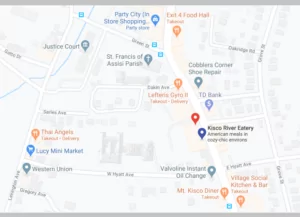 Mount Kisco Wellness will be located near Village Social, Mount Kisco Diner, Bow-Tie Cinemas, GAP, Banana Republic, Starbucks, Chico's, Bareburger Organic, Exit 4 Food Hall, and many more.
Joan Simon of Admiral Real Estate Services Corp. represented the landlord in this transaction. The tenant was represented by Christine MacDonald of Houlihan Lawrence.
.
Admiral Real Estate Services Corp. is a commercial real estate brokerage firm, offering investment sales, agency leasing and tenant representation services. Based in Westchester, the company currently lists and/or manages over 100 retail, office, and development properties in the New York metropolitan area.