Larchmont Commercial Space | Bluestone Lane
This spring, Bluestone Lane Collective Café is opening its 55th location in newly constructed Centro Larchmont, at 114 Chatsworth Avenue.
With additional locations across the country and in Canada and Grand Caymen, Bluestone Lane Cafés and Coffee Shops offer an exclusive range of seasonal food and drinks and progressive café fare.  Bluestone Lane offers full table service for all-day breakfast, brunch, lunch, and early evening appetizers in beautiful designed Café spaces and of course coffee on the go.
.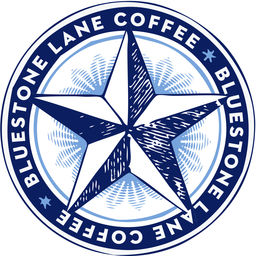 ..
Haryn Intner of Admiral Real Estate Services Corp. represented the landlord in this transaction.  The tenant was represented by Daniel Bodner of Alverez and Marsal Property Solutions.
.
Other Commercial Spaces in Larchmont
—————————————————————-
Admiral Real Estate Services Corp. is a commercial real estate brokerage firm, offering investment sales, agency leasing and tenant representation services. Based in Westchester, the company currently lists and/or manages over 100 retail, office, and development properties in the New York metropolitan area.
A recent NYT article:
Larchmont, N.Y.: An Affluent Suburb on Long Island Sound
With a walkable downtown, spacious homes and proximity to Manhattan, this Westchester village has seen an influx of city buyers during the pandemic.
Larchmont — an affluent, walkable suburb on Long Island Sound situated about 20 miles from Midtown Manhattan — and the larger area within the 10538 ZIP code served by the Larchmont post office have seen an influx of buyers like the Laschewers, who made their move sooner than intended during the pandemic, drawn by the spacious homes with big yards, waterfront access, good schools and a vibrant downtown.  During the 19th century, the village was a popular summer retreat for wealthy Manhattanites. Today, it is one of the wealthiest areas in the country, offering a friendly and sophisticated small-town atmosphere to those who can afford the homes and the property taxes.  "Life in Larchmont mimics the lifestyle we were used to. We can still walk to get a coffee and go to the shops or the park, but we have much more space and a yard for our children to play in," Mrs. Laschewer said. "I love the laid-back, small-town vibe and how much easier it has been to make friends compared with living in Brooklyn, despite being in a pandemic. Everyone has gone out of their way to make us feel very welcome."