Bedford Road Retail | Custom Candle Co
Bedford Road Retail | Admiral is pleased to announce that Custom Candle Co has opened its new Bedford Road retail space location in the shopping center at 720 North Bedford Road in Bedford Hills.
Custom Candle Co creates custom and one-of-a-kind candles which are eco-friendly, non-toxic, and long-lasting.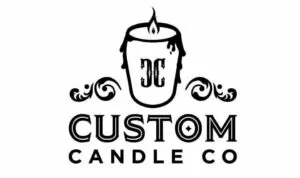 Custom Candle Co is joining co-tenants Salsa Fresca, Bedford Bagel & Bakery, Music & Arts, Gorgeous Nail & Spa, Carvel Ice Cream, Sammy's Kosher Market, Anytime Fitness and Settee Venti Restaurant.  Other nearby retailers include Target, McDonald's, Kohl's, ShopRite, FedEx, Staples, Dunkin' Donuts, CVS, Lexus of Mt. Kisco, BMW Mt. Kisco, Petco, The Bedford Diner and Saw Mill Club East.
Joan Simon of Admiral Real Estate Services Corp. represented both the tenant and the landlord in this transaction.
.
Bedford Hills Commercial Real Estate | With its location situated in the center of northern Westchester County, Mt Kisco and Bedford Hills are often referred to as "the commercial hub" of northern Westchester. In addition to the many downtown Mt Kisco retail options, there is a plethora of big box stores and high-end automobile sales dealerships along the North Bedford Road/Rte 117 retail corridor, which lies across the popular Mt Kisco/Bedford Hills border. The entire retail strip spans a commercially dense (4) miles. This massive retail hub is only a half (0.5) mile from downtown Mount Kisco. Shoppers from near and far enjoy an array of retailers, restaurants and services such as Target, Stop & Shop, Kohl's, Staples, Sherwin Williams, FedEx, CVS, Five Guys Burgers & Fries, Lexus, Land Rover, and Tesla. This well-known thoroughfare also includes popular fitness and entertainment options for the entire family including the Saw MillRiver Club, New York Grand Prix Racing, Rockin'JumpTrampoline, Sparklicious, and Kidville.
Other Commercial Spaces in Bedford Hills
—————————————————————-
Admiral Real Estate Services Corp. is a commercial real estate brokerage firm, offering investment sales, agency leasing and tenant representation services. Based in Westchester, the company currently lists and/or manages over 100 retail, office, and development properties in the New York metropolitan area.