RMA | Mount Kisco Square
Mount Kisco Square Shopping Center, Admiral Real Estate & The Dagar Group Ltd. are pleased to announce that Reproductive Medicine Associates of New York (RMA) has opened its newest location in Mount Kisco Square Shopping Center. Serving upper Westchester and the surrounding area, this 7,500 square foot space will be RMA's eighth clinic in New York State.
Recognized among the world's top fertility clinics, RMA of New York offers patients both low-tech and high-tech approaches, including diagnosis and treatment of infertility, egg, sperm and embryo freezing and genetic screening of embryos.  With research breakthroughs and continuous improvement in laboratory processes and patient care protocols, RMA's team of expert reproductive endocrinologists and clinical specialists has helped thousands of women, men, and couples preserve their reproductive options.
.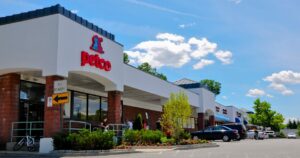 .
RMA joins other Mount Kisco Square Shopping Center tenants PETCO, FedEx Office, FIVE GUYS, Mana Thai, Paulo's Atelier Hair Salon, CareMount Medical Urgent Care and Topps Fresh, which will begin serving breakfasts and lunches created by Chef Francesco in the New Year.
Both RMA of New York and CareMount Medical are associated with the Mount Sinai Health System, an integrated system that includes seven hospital campuses, a top-ranked medical school and a network of over 6,500 primary and specialty care physicians.  Mount Sinai averages 16,350 babies delivered each year, and ranks among the best hospitals in the region for Obstetrics and Gynecology in the U.S. News & World Report.
The tenant in this lease transaction was represented by L. Craig Lemle of Savills PLC.  Jonathan Gordon and Joan Simon of Admiral Real Estate Services Corp. and David Livshin of The Dagar Group Ltd. represented the landlord.
.
Mount Kisco, NY – Small Area, Big Village. Only 43 miles north of Manhattan, Mt Kisco is one of Westchester's most vibrant communities. Located centrally in Westchester at the confluence of multiple highways, Mount Kisco NY is a retail destination which draws visitors from a wide area for its shopping, dining, entertainment and medical services. Often, people from surrounding towns and counties come to shop at the village's array of stores. It has been said that the population of the village doubles on key shopping days. The village has a rich downtown tenancy including many national retailers and local favorites such as HomeGoods, Gap, Chop't, Chicos, Banana Republic, Starbucks, Orangetheory, Frannie's Goodie Shop, Little Drunken Chef, Exit 4 Food Hall, Village Social, and The Be Unique Boutique, among others. Due to its exceptionally commutable and accessible location by car or train, and its diverse businesses in a walkable downtown, Mount Kisco provides an urban feel in a spacious suburban environment.
Other Commercial Spaces in Mount Kisco
—————————————————————-
Admiral Real Estate Services Corp. is a commercial real estate brokerage firm offering agency leasing, site selection and investment sales services. Admiral currently lists and/or manages over 100 retail, office and development properties in the New York metropolitan area, specializing in Westchester County, NY, Fairfield County, CT and Bronx County, NY.