What You Need to Know & Why
All office space is not created equal.
Medical and dental office space each have their own idiosyncrasies that make them particularly complex.  
Issues like detailed plumbing requirements and specialized build-outs for medical equipment make tenant improvements and build-out specifications a key factor in space consideration.  Because of these specialized build-outs and the nature of the business, medical and dental users also typically require longer-term leases to amortize their space improvements, and thus a broader outlook for the future than other types of office space.
The potential for future expansion, along with existing local competition and building tenant mix, should be carefully considered as they relate to a doctor's or dentist's business plan.
Because most medical and dental practitioners generally deal with these issues only when their lease is expiring, they are often forced into a steep learning curve each time around.  Accordingly, we've attempted to summarize the following key lease considerations to help tenants save time as they work through the leasing process.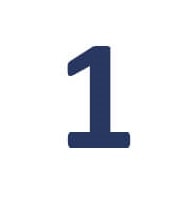 Initial Term:
 Relocating can be tremendously inconvenient for a practice and its patients, potentially impacting the medical or dental service that's provided, as well as the income earned by the practice. Since they usually require very specific office buildouts with detailed plumbing requirements, medical and dental tenants often seek locations that will benefit their long-term sustainability and commit to longer leases.  Researching demographics and traffic counts, among other user-specific items such as psychographic barriers to a particular location, helps medical users looking for Westchester office space make the most informed decision regarding both building and location.
Renewals:
A tenant's option to renew is also important, especially for a longer-term tenants such as a medical or dental practice.  Renewal options can keep future operating costs down, and may aid in selling a practice.  Market rates for standard annual increases can vary greatly depending on the space location so it can be helpful to seek information and guidance from a licensed commercial real estate professional or attorney in the area.
 
Existing Build-Out/Tenant Improvements (TI):
Because of their special physical requirements and plumbing needs, it's rare that a medical professional – especially dentists – will find an office that's perfect.  These unique requirements, in combination with their high cost, make tenant improvements a key component to a medical lease negotiation.  Looking for a space previously used as a similarly-sized medical or dental office can offset some of these high costs.
Accessibility – ADA & Public Transportation:
Most medical tenants require a building with an elevator, common bathrooms, and possibly a ramp and/or doors that meet ADA standards.  If a building does not comply, determine if the landlord has any future plans to make the improvements, and who is responsible to maintain accessibility during the lease term. Separately, easy accessibility by car and public transportation can help to enlarge a practice's client base.
Expansion/Right of First Refusal or First Offer:
If future expansion is a possibility, tenants may want to consider requesting a First Right of Refusal or Right of First Offer, which gives them the option to rent bid on adjacent or nearby offices as they become vacant.

Lease Structure/Additional Rent:
Total occupancy cost can vary greatly depending on lease structure, which dictate how much tenants pay toward the building's operating costs and real estate taxes.  The three major lease structures are:

In any case, it is important to define the tenant's proportionate share of their space in relation to the building as a whole, as well as to request a number of years of historical and current budgeted operating expenses and real estate taxes.  Although these numbers will not forecast the future, they, in addition to electric costs, will help the tenant estimate their total occupancy costs throughout the lease term.
HVAC/HOURS of Operation:
If a tenant's practice sees patients on evenings or weekends, it is vital to inquire about standard building hours and afterhours building access and HVAC charges.  If your afterhours operations are significant, you may want to consider adding a supplemental HVAC unit, especially if the location, rental rate and other factors make the building a perfect match.

Defined Use:
A lease requires that the expected use of the space be defined.  While 'General Office' applies to traditional offices, leases to medical tenants often require a more specific use like 'Pediatric Dentistry'.   However, a broader definition gives a practice fewer limitations for potential future business expansion.  Be sure to incorporate any possible use early on and include a Sublet & Assignment clause to allow for additional complementary uses.  In the example of 'Pediatric Dentistry', complementary uses might include orthodontist, family dentist, or oral surgeon.
Exclusives/Co-Tenancy:
Exclusives give a tenant the right to be the only tenant in the building that operates a certain kind of medical practice.  Orthodontists, for example, may prefer an exclusive to prevent on-site competition.
In other cases, co-tenancy clauses which align similar businesses in a single building or area can create a beneficial concentration and boost a referral base.  For instance, certain tenants, such as LSCW's and psychologists, often prefer to be located near similar practices.  Smith Avenue in Mount Kisco, NY is a great example of this type of Westchester office space concentration, as it hosts numerous mental health professionals and is widely known in the area.  This issue is unique to each practice, so tenants should research a building's current tenants and consider if exclusivity or co-tenancy is relevant to their business.
—————————————————————
Admiral Real Estate's office leasing team specializes in agency leasing and tenant representation in the New York metropolitan area including medical and dental office space. We help tenants lease new space, sublease existing space, negotiate or assess potential renewals, expansions and/or consolidations. 
Tags: commercial office space, dental office for lease, medical leasing, medical office for lease, medical office leases, medical office space for lease, medical offices for rent, medical space, meddial office space available, medical space for lease
For more information, please contact Amanda Mellen, Office & Medical Office Leasing
914.779.8200 x111  or  [email protected]