ICSC New York National Deal Making is one of the largest commercial real estate shows, second only to RECon in Las Vegas.

This year it was busier than last, with more than 10,300 total attendees. The mood was also more optimistic than in recent shows.  Below is our summary of the general sentiments and future outlook of the brokers, owners, developers and retailers in attendance.
.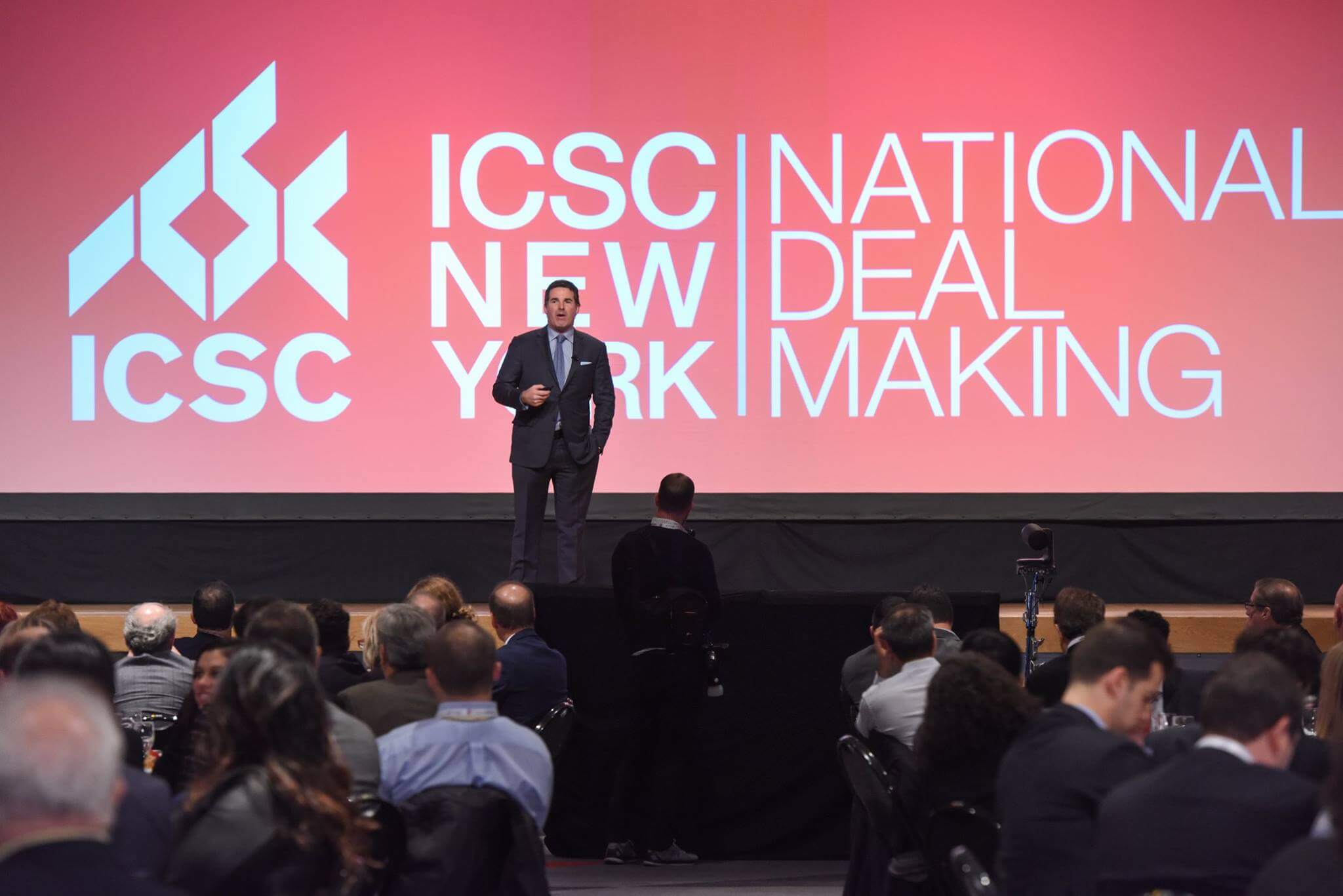 Image source: ICSC
Non-Political End to a Political Year.
ICSC NY's keynote speaker was originally going to be former Mayor Rudolph Giuliani, but his engagement was cancelled after he was deemed too political.  Instead, attendees heard from Kevin Plank, CEO of Under Armour, who earlier this year signed a noteworthy deal to take over the old FAO Schwartz space in the GM Building on Fifth Avenue.  Plank expects to double the number of Under Armour stores from today's 550 locations to 1,000 by 2018.
Trump Bump or Slump?
Attendees were divided on the effects of a Trump presidency on retail.  Tax reform would be a boon and infrastructure projects could increase wages and consumer spending.  On the slump side, there were concerns about tariffs and the possible change in global perception of the U.S. market's stability.
More Confidence.
Strong Black Friday results, which surpassed last year's, are keeping tenants optimistic for a strong close to 2016.  The primary panel of retail experts at the show – Chaim Katzman, chairman of Gazit Global, Daniel Hurwitz, CEO of Raider Hill Advisors and Richard Wagman, managing partner of Madison Capital – were bullish for the holiday season and for 2017, but believed it to be late in the cycle.  According to Hurwitz, "We tend to have a 10-year flood every year in this business.  But one thing that's different this time is we're not in an oversupply situation."  Low levels of construction should "stabilize the industry through the next period." [1]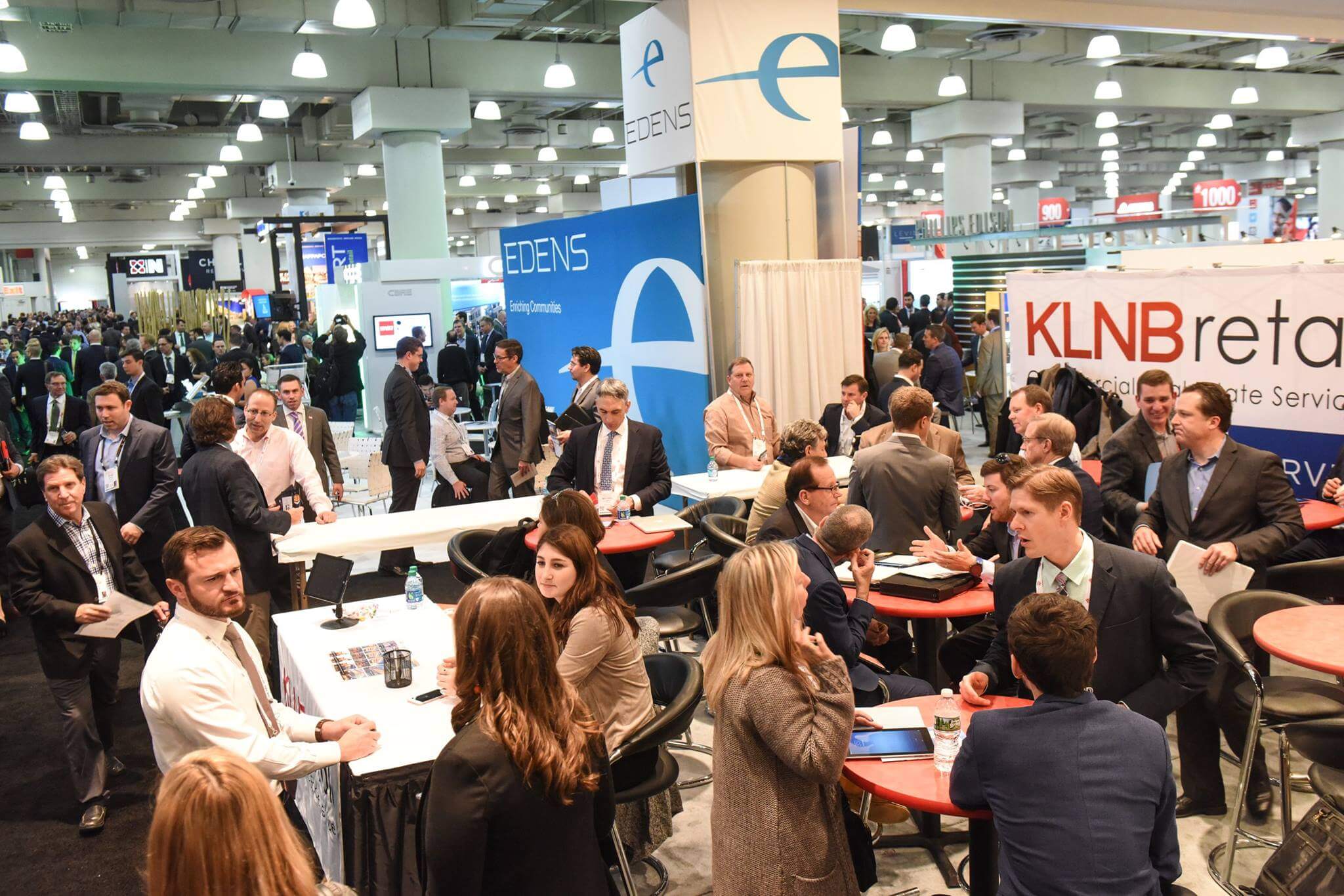 Image source: ICSC

Retailer Demand is Subdued.
Employment, spending and consumer confidence numbers are solid, but there are a number of factors weighing down retailer demand.  Big box retail is getting downsized, and department store sales are suffering.  Retailers are taking less space and being pickier about location.  We've also seen the business life cycle shorten, meaning shakeout of weaker retailers is happening more quickly. Offsetting these drags on demand is the fact that new supply has also been limited, leaving the market soft but relatively balanced.  
Tenants Focused on Cost Control.
Retailers are looking more closely at the data and demographics of each location than in the past, and are taking their time picking spaces and closing deals.  Build-out cost, rent and landlord concessions are all big factors in their decision making process.
18 Hour Cities.
The definition of the 'suburbs' is evolving, with live/work/play an important theme in mixed-use developments in secondary and tertiary markets.  Consumers are looking to live in more urban style 18-hour cities, which coincides with the evolution of experiential retail, emphasizing food, services, entertainment, health and fitness.  Where they are able, suburban shopping centers and Main Street landlords are changing their tenant mix to follow these consumer preferences.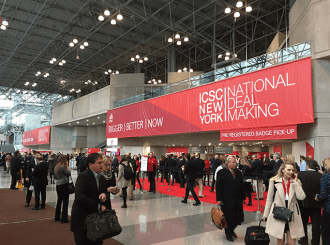 Image source: ICSC
For more information, please contact Jonathan Gordon, CEO/Corporate Broker or call 914.779.8200 x115.
—————————————————————
[1] "Retail Investors Are Cautiously Optimistic" GlobeSt, December 8, 2016.
—————————————————————
Admiral Real Estate Services Corp. is a commercial real estate brokerage firm, offering agency leasing, investment sales and tenant representation services. Based in Westchester, the company currently lists and/or manages over 100 retail, office and development properties in the New York metropolitan area.
—————————————————————
Tags: ICSC New York National Dealmaking, NY ICSC, ICSC New York 2016, ICSC, New York Retail, New York Retail Real Estate, Retail Investment, Retail Properties, Retail Real Estate New York