New Retail at Mount Kisco Square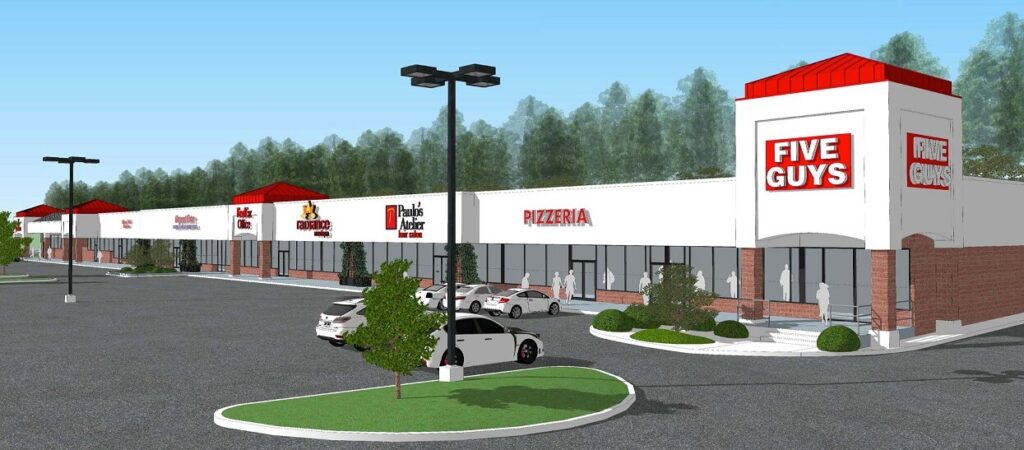 Mount Kisco Square's exclusive agents, Admiral Real Estate & The Dagar Group Ltd, are pleased to announce the grand opening of Five Guys at Mount Kisco Square Shopping Center.  Three additional new tenants will also be opening soon: Paulo's Atelier Hair Salon, Nonna's Pizza and Topps Bakery.
Five Guys.  On July 7th, Five Guys Burgers & Fries held their grand opening at the recently renovated center, located at 360 North Bedford Road.
Paulo's Atelier Hair Salon has been a presence in Bedford Hills and White Plains for years.  Owned by Paulo Gregorio and Joseph Frehe, "atelier" refers to an artist's workshop.
Nonna's Brick Oven Pizza, which was represented by Princeton Realty, will be opening a pizza restaurant with take out and sit-down service, and is expected to open in the fall.
Topps Bakery @ Bronxville, an eighty year old establishment catering to the treasured memories of your childhood trips to your local bakery, is coming to Mt. Kisco. A multiple "Best of Westchester" winner for jelly donuts and apple pie, Topps will feature our most cherished baked goods from the Bronxville location, in addition to a full savory breakfast and lunch menu.
Mount Kisco Square Shopping Center, which has great parking, two means of egress, and a traffic light off of Mount Kisco's main thoroughfare (North Bedford Road a/k/a Route 117), now has only one available space remaining.
.For more information, please contact Jonathan Gordon, President/CEO or call (914) 779-8200 x115
.
Admiral Real Estate Services Corp. is a commercial real estate brokerage firm offering agency leasing, site selection and investment sales services. Admiral currently lists and/or manages over 100 retail, office and development properties in the New York metropolitan area, specializing in Westchester County, Fairfield County and Bronx County.