The Mailbox Store at CVS Plaza in Yorktown
Admiral is pleased to announce that The Mailbox Store will soon be opening at CVS Plaza in Yorktown Heights. The location is central to all major roads including Veteran's Road, Commerce Street, and Saw Mill River Road.
The CVS at this shopping center is one of the company's top performing locations in Westchester County. Additional co-tenants are other services retailers, including a dry cleaner, nail salon, and PCSB Bank.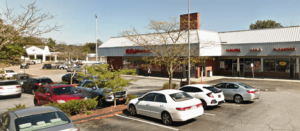 CVS Plaza is located near other high performing downtown retailers including Dunkin Donuts, Starbucks, 7-Eleven, the Yorktown Food Mart, and many more.
Joan Simon of Admiral Real Estate Services Corp. represented the landlord in this transaction. The tenant was represented by Andrew Knight of New England Commercial Brokerage.
.
.For more information, please contact Jonathan Gordon, President/CEO or call (914) 779-8200 x115