South Moger Retail | Pick Up Bubble Tea 
.
Pick Up Bubble Tea is opening a new location next month in Mount Kisco at 18 South Moger Avenue.
As Mount Kisco residents, the owners felt Moger Avenue is the ideal setting for their business due to the diverse community and great restaurants in the area.  The property is located in the center of the business district and just steps from the Mount Kisco Metro North Train Station.  Both commuter and municipal parking are available, in addition to street parking..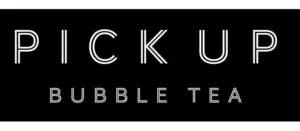 The inspiration for Pick Up Bubble Tea is to create an elevated experience for customers and to provide quality refreshments for the local Mount Kisco community.
Joan Simon of Admiral Real Estate Services Corp. represented the both the tenant and the landlord in this transaction.
.
Mount Kisco, NY – Small Area, Big Village. Only 43 miles north of Manhattan, Mt Kisco is one of Westchester's most vibrant communities. Located centrally in Westchester at the confluence of multiple highways, Mount Kisco NY is a retail destination which draws visitors from a wide area for its shopping, dining, entertainment and medical services. Often, people from surrounding towns and counties come to shop at the village's array of stores. It has been said that the population of the village doubles on key shopping days. The village has a rich downtown tenancy including many national retailers and local favorites such as HomeGoods, Gap, Chop't, Chicos, Banana Republic, Starbucks, Orangetheory, Frannie's Goodie Shop, Little Drunken Chef, Exit 4 Food Hall, Village Social, and The Be Unique Boutique, among others. Due to its exceptionally commutable and accessible location by car or train, and its diverse businesses in a walkable downtown, Mount Kisco provides an urban feel in a spacious suburban environment.
Other Commercial Spaces in Mount Kisco
—————————————————————-
Admiral Real Estate Services Corp. is a commercial real estate brokerage firm offering agency leasing, site selection and investment sales services. Admiral currently lists and/or manages over 100 retail, office and development properties in the New York metropolitan area, specializing in Westchester County, NY, Fairfield County, CT and Bronx County, NY.