Brooks Brothers Finds a Buyer – New York Times
by Sapna Maheshwari
August 12, 2020
Brooks Brothers, the venerable retailer that was founded in 1818 and filed for bankruptcy last month, said it would be sold to Simon Property Group, the biggest
mall operator in the United States, and Authentic Brands Group, a licensing firm.
The $325 million offer for Brooks Brothers, up from a $305 million bid last month from the same suitors, is subject to court approval this week, the companies said
in a statement late on Tuesday. The buyers committed to continue operating at least 125 Brooks Brothers retail locations. Before the pandemic, the company
operated 424 retail and outlet stores globally, including 236 in the United States, according to court documents.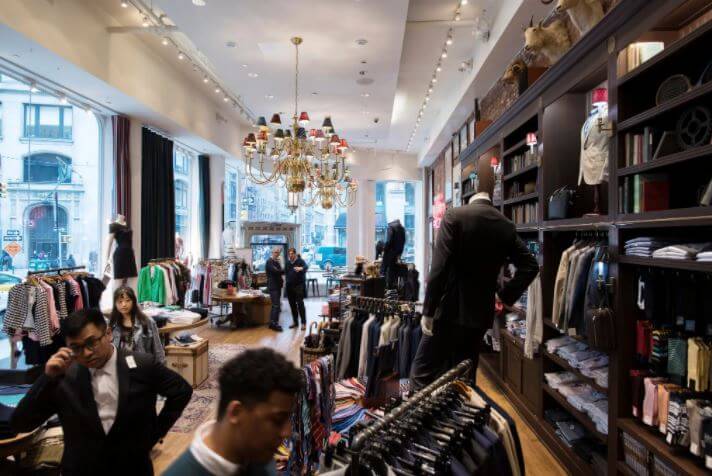 The offer for Brooks Brothers came from an entity known as the SPARC Group, a joint venture between Simon Property and Authentic Brands Group. The mall
owner and A.B.G. have teamed up on deals to buy other bankrupt retailers in recent years, including the teen chain Aéropostale and the fast-fashion behemoth
Forever 21. SPARC has also bid on Lucky Brand, the denim company that filed for bankruptcy last month. A.B.G. is known for acquiring the intellectual property of
brands like Barneys New York and Sports Illustrated, then licensing their names to other companies and earning royalties from related products.
The coronavirus outbreak has toppled several storied retail brands, especially those focused on apparel, as many stores were forced to temporarily close and
demand for new clothing dropped in a remote, less social environment. Chains including J.C. Penney, J. Crew, Neiman Marcus and the owner of Ann Taylor and Loft
have filed for bankruptcy protection since May, struggling with lost sales and heavy debt loads. Most say they plan to re-emerge with fewer stores.
Brooks Brothers, based in New York, is the oldest apparel brand in continuous operation in the United States, and has a rare and storied reputation. It has dressed
all but four presidents dating to James Madison, has been worn by Clark Gable and Andy Warhol and is the official clothier of the Jazz at Lincoln Center Orchestra.
Abraham Lincoln was wearing a Brooks Brothers coat the night he was assassinated…
Click here or see attached PDF for further detail