Inwood Retail | New hair Salon
Admiral is pleased to announce that D Miriam has opened a hair salon in their new Inwood retail space location.
.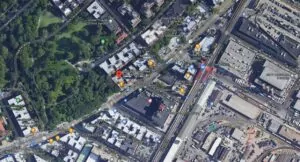 .
Located on highly trafficked Broadway, the new salon is also directly across from CUNY and its vast number of students and faculty.
Jonathan Gordon of Admiral represented both the tenant and the landlord in this lease transaction.
______________________________________________________.
Admiral Real Estate Services Corp. is a commercial real estate brokerage firm, offering investment sales, agency leasing and tenant representation services. Based in Westchester, the company currently lists and/or manages over 100 retail, office, and development properties in the New York metropolitan area.