Giving Back
"We make a living by what we get. We make a life by what we give." – Winston Churchill
At Admiral, integrity is at the core of everything we do, and those values extend beyond our business. In the same way we provide unmatched support to our clients, we are just as dedicated to serving our local and global communities. We have made charitable giving a foundation of our company's culture, supporting a wide range of causes, such as:
Children's health and wellness

Disease control

Environmental preservation

Hunger and poverty relief

Refugee assistance

Emergency response

Arts & education

Community development
MONTHLY DONATION PROGRAM
June 2017 – SPCA of Westchester

Part of our annual giving includes making a donation each month to an organization chosen by a member of our team. This June, Caroline Jones, Marketing & Research, chose the SPCA of Westchester.
The SPCA of Westchester was founded in 1883 by Ossining resident Mary Dusenberry after she observed horses being mercilessly whipped and beaten as they trudged up nearby hills to deliver heavy loads of coal. Together with caring friends, she obtained land on which to build the Society's first home and established a fund to be used to prevent cruelty to animals. The SPCA is still located on the same spot, making it one of the oldest landholders in Briarcliff Manor.
Today, it is the only humane society in Westchester County empowered to enforce laws relating to animal cruelty. Despite this, the SPCA gets no federal, state, or county funds. So they rely solely on the financial support of people who care about the welfare of animals.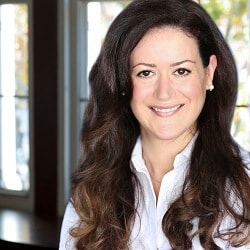 Chosen By: Caroline Jones, Marketing & Research
"The SPCA is a no-kill shelter committed to caring for and rehabilitating abused and homeless animals until they can find a new home. Other programs offered by SPCA include cruelty investigation and intervention, low-cost veterinary care, transportation and rescue. As a dog owner I feel especially responsible for making sure as a community we advocate and provide a safe environment for all animals in need."